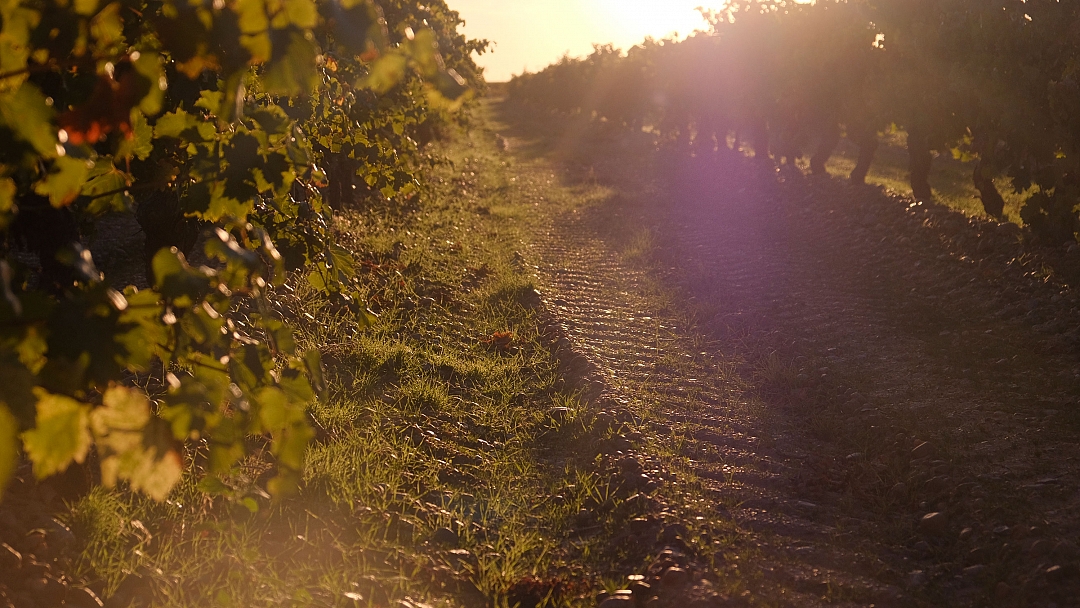 Welcome to our home, surrounded by vines running down to the River Duero. These gravel flats offer a refuge from everyday life. Here, life moves at a different pace, a rhythm set by Nature. There's no hurry, there's a time for everything.
Lose yourself in a dreamy sunset; breathe in the smell of damp earth at dawn; and hear the music of birdsong drifting through the sound of the wind rustling the leaves.
Submerge yourself in the relationship between humans and vines, a witness to the passage of time and to the generations who have used their fruit to make great wines that reveal the deepest significance of everything this place symbolises for us.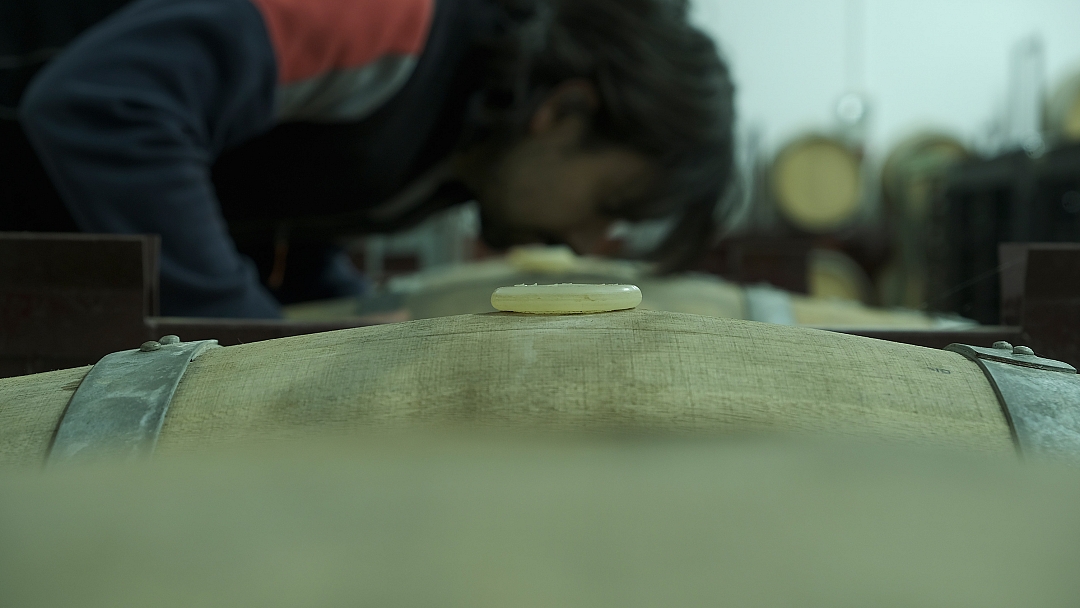 Drink in all the intoxicating aromas surrounding every corner of the winery – the aroma of the grape harvest, the intense sensations of fermentation, the wood impregnating the wines...
Walk in the places where we work every day to make our wines. But watch out for that hose! And take part in the adventure of discovering every stage the grape goes through on its magical way from the vine to each bottle.
¿Desea eliminar este artículo de su listado de favoritos?
Eliminar Favorito
Seleccione
Debe seleccionar %s para añadir el artículo a la cesta.
No hay más unidades
No disponemos de más unidades de este artículo.
Eliminar artículo
¿Desea eliminar este artículo de la cesta?
Comentario Guardado
Su comentario se ha guardado correctamente.
Forma de Envío
No existen formas de envío disponibles para la dirección de envío seleccionada. Por favor, seleccione otra o póngase en contacto con nosotros.
Tarifa de Envío
Para poder finalizar su compra, Debe seleccionar una tarifa.
Condiciones de Compra
Para poder finalizar su compra, debe haber leido y aceptado las condiciones de compra.
Introduzca Contraseña
Para registrarse, debe introducir una contraseña para su cuenta. En caso contrario, desmarque la casilla.
¡Se ha agotado el tiempo!
Los artículos de tu cesta con ofertas de última hora han sido eliminados.
Eliminar Dirección
¿Desea eliminar esta dirección de envío?
Important Notice
To gain access you must be over the legal age required to purchase alcohol. Are you over 18 years of age?